Γυναικολογικό και Μαιευτικό ιατρείο
Η αξιοπιστία μας έγκειται στη διαρκή έρευνα, ενημέρωση και κατάρτιση νέων διαγνωστικών μεθόδων που εφαρμόζουν οι έμπειροι και εξιδεικευμένοι μαιευτήρες-γυναικολόγοι με την χρήση προηγμένης τεχνολογίας.
---
Menopause

Oncology

Sexually Transmitted Diseases (STDs)
Choosing the Appropriate Hormone Replacement Therapy
Hormonal Questionnaire
Post Natal Exercises
Maternal Breastfeeding
Complications                                                                                                                       
What is infertility?          Causes, Diagnosis, Therapy

Salpingography                                                                                                                                  
Στο ιατρείο μας διαθέτουμε την κλινική εμπειρία να χειρίζομαστε τα πιο εξελιγμένα διαγνωστικά μηχανήματα εξηγώντας λεπτομερώς στην ασθενή τα ευρήματα κατά τη διάρκεια κάθε εξέτασης. Η απλοϊκή ενημέρωση και επεξήγηση ενθαρρύνει την ασθενή να συμμετέχει στην όλη διαδικασία, να εκφράζει τις απορίες της και να παίρνει τις κατάλληλες απαντήσεις για την αποτελεσματικότερη αντιμετώπιση και αγωγή κάθε είδους γυναικολογικού ή μαιευτικού περιστατικού.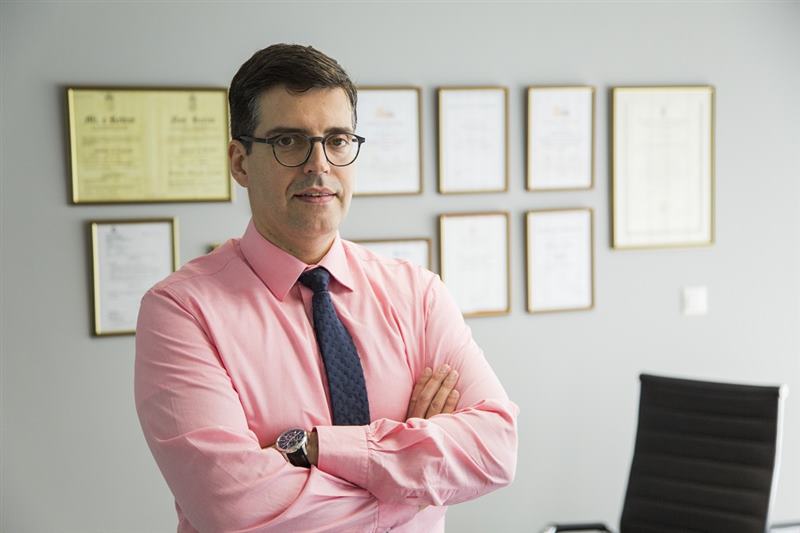 MD, MSc, PhD
Μαιευτήρας, χειρουργός, γυναικολόγος που έχει εξειδικευθεί στη σύγχρονη μαιευτική και γυναικολογία σε ένα από τα κορυφαία νοσοκομεία του Λονδίνου.
What patients think of us…
I was trying for a while to find a trustworthy gynaecologist, when a friend recommended Dr Derdelis. I must say that I recommend him. He is very diligent, explanatory, detailed and his approach towards the patient is professional and friendly as well. He is remarkable!
Dr Derdelis combines professionalism and true caring about the patient. He makes you feel comfortable and safe right from the beginning. I would like to congratulate him on using the advanced medical method of salpingography which is also patient friendly. I would also like to mention that his environment is very clean and pleasant
On the 17th of November our son was born! Everything went smooth because of Dr Derdelis and we can never thank him enough for helping us bring our son to this world. He is an excellent Doctor as well as a wonderful and honest man. Thank you, Dr Derdelis!